Stanford University now has a Quartzy PunchOut in SmartMart Catalog Suppliers!
💸 SPECIAL OFFER for your 1st PunchOut order:
Brand new Quartzy labs: $250 discount

Existing Quartzy labs: $100 discount
Why Stanford Labs love Quartzy:
💲 Significant discounts on lab supplies through PunchOut

📦 FREE Standard Shipping

🚚 A Quartzy fulfillment center located right across the Dumbarton Bridge in Hayward, CA so you can access expedited overnight and rush shipping

🧑‍💼 Proactive support and transparent order tracking
Read below for step-by-step instructions on how to purchase from Quartzy through SmartMart, and scroll down to find additional resources at the bottom of this page.
How to purchase from Quartzy at Stanford University using PunchOut
1. Log in to Oracle iProcurement, navigate to SmartMart, and select the Quartzy vendor tile.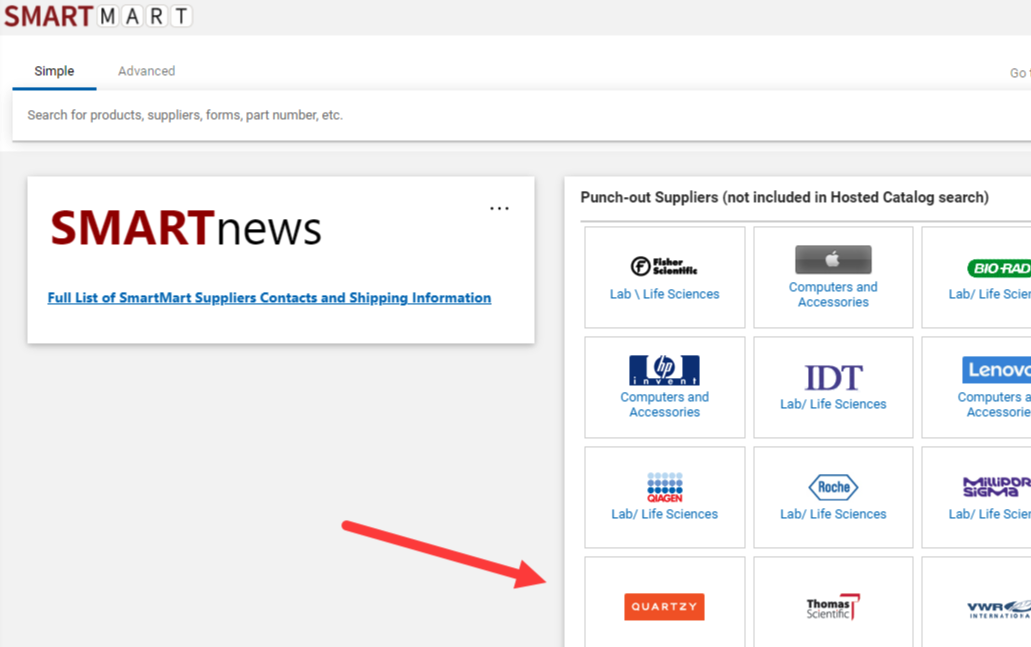 2. You'll be taken right to your Quartzy account.
Select the

Shop tab

at the top of your page to browse and shop the Quartzy catalog. Select

Request

or

Add to Cart

for the items that you'd like to order.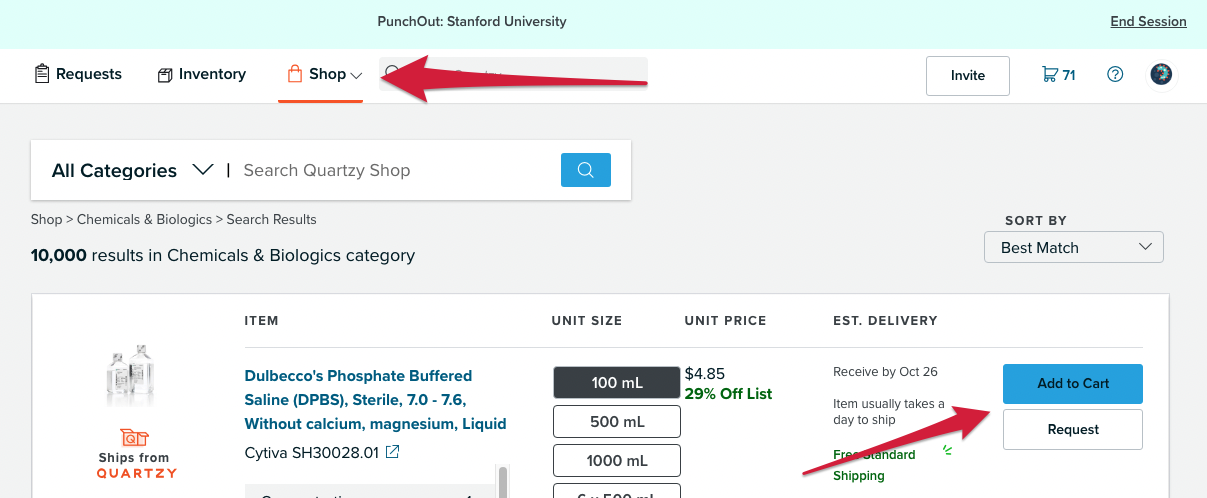 Once the items you want to purchase are in your cart and you're ready to place an order,

select your lab's shopping cart

, and review the item and order details.
3. Select Submit Purchase Request to transmit your cart to SmartMart.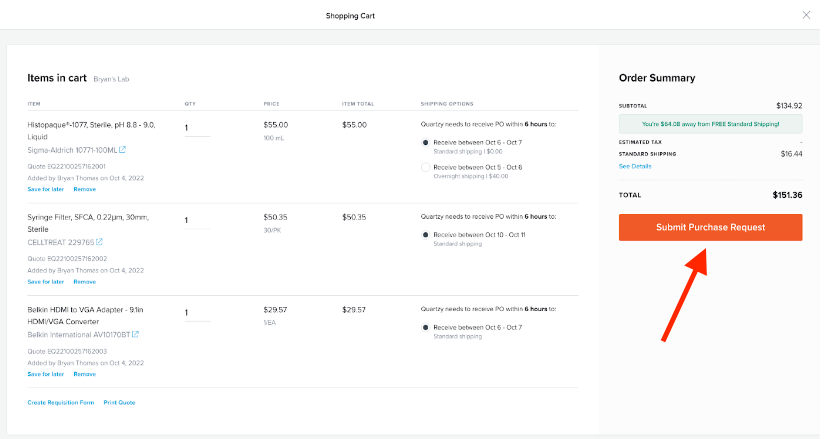 Note: if your lab has a promo/discount that you'd like to use for your order, select Apply on the associated promo code (found under the Order Summary on the right side of the page). Your discount will be applied automatically! Then, select Submit Purchase Request to continue.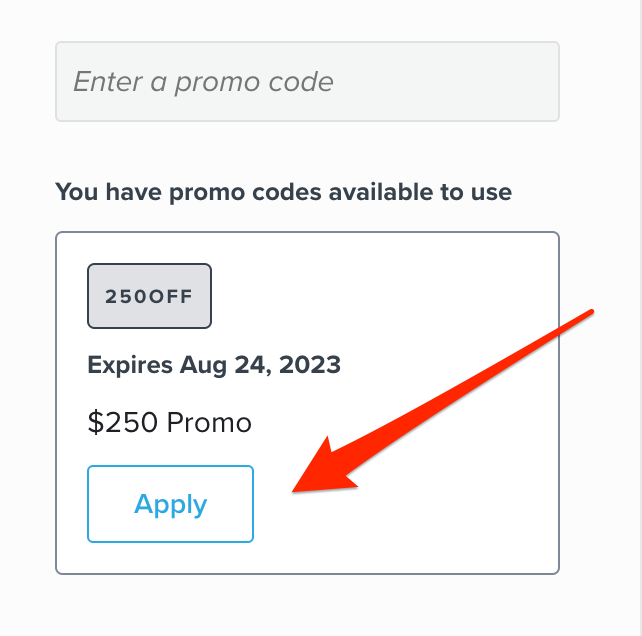 4. On the next page, select Return to Procurement System to return to iProcurement to complete your checkout.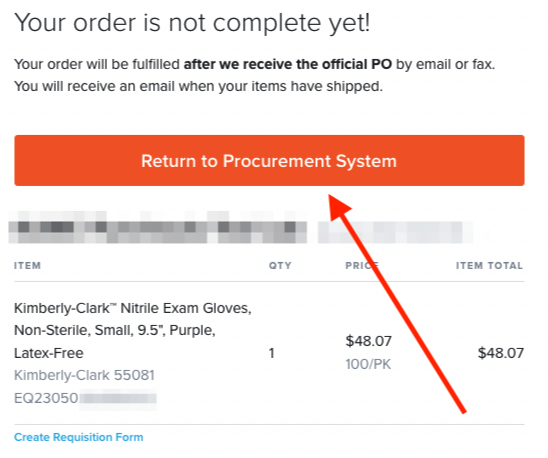 5. You can then complete your newly created requisition in iProcurement and submit for approval.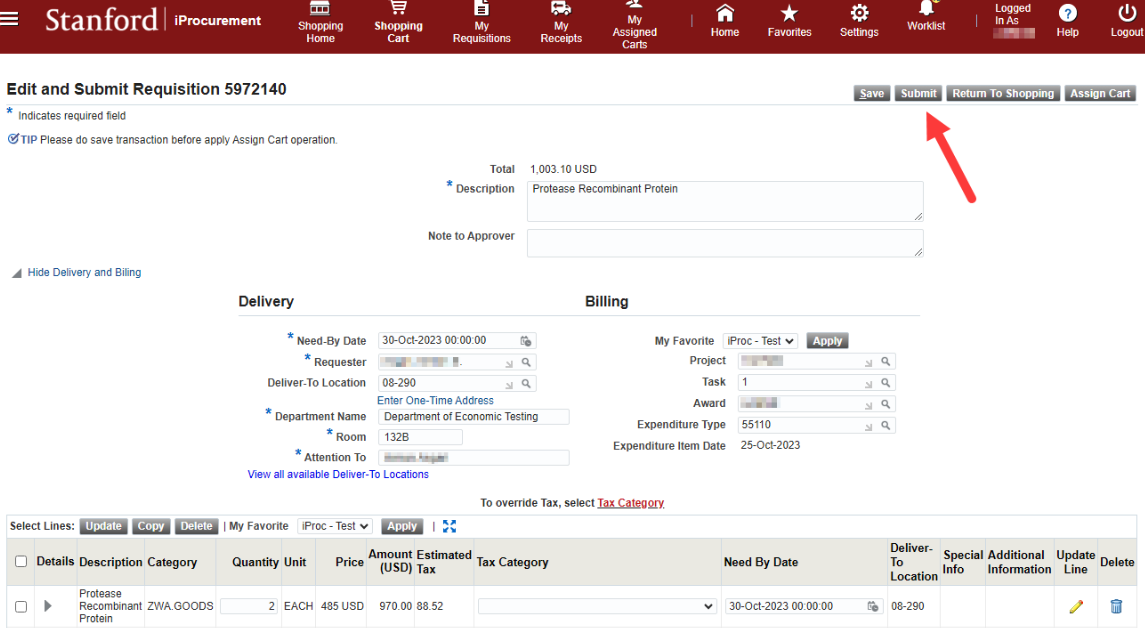 6. Once your requisition has been approved and a Purchase Order has been created in Oracle, it will automatically transmit to Quartzy via SmartMart for fulfillment.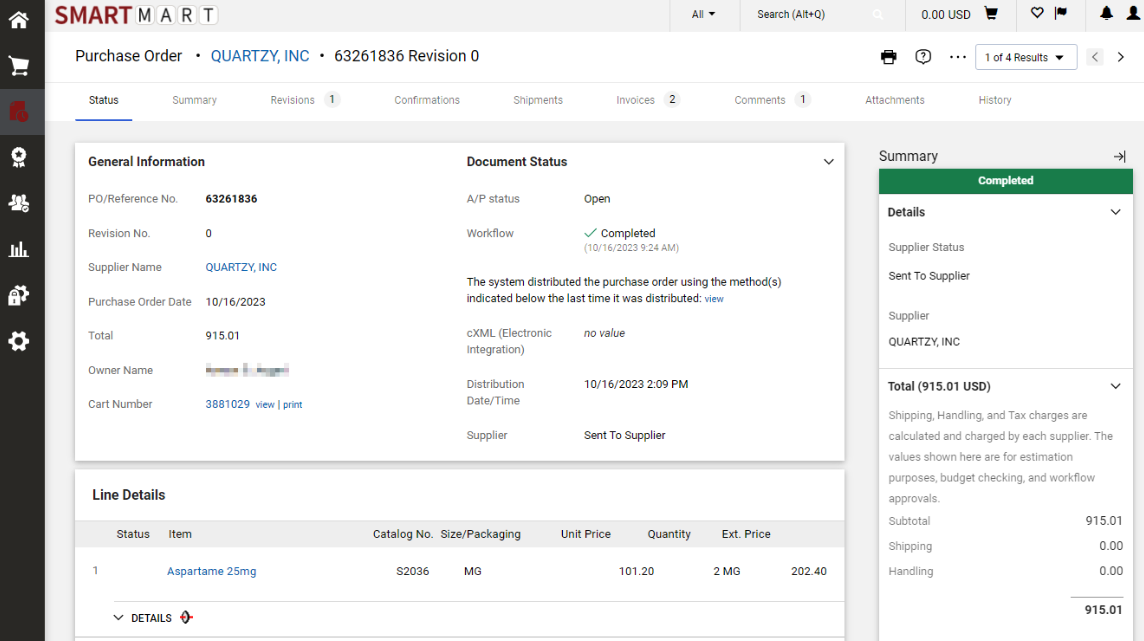 Purchase Orders
The Purchase Order number will auto-populate on the associated request(s) in Quartzy, where you can easily track the status of each order item.

Invoices
Invoices will be sent electronically from Quartzy to SmartMart to Oracle once available. No further action needed.

Additional Resources
All other guides, training, and education:
Next Up: learn how to join and access Quartzy at Stanford University