Academic, government, and other non-profit organizations are eligible for the Academic & Non-Profit Subscription package and will be required to transition by July 1, 2023.
For Lab Admins who oversee multiple labs
To prepare for your transition, we've separated your labs so that they can be grouped together and billed correctly based on your guidance. You may have noticed this change on your account under the Lab drop-down in the top left corner when logged in.
Instead of your labs being nested under your main organization, they are all now nested under sub-organizations. Each sub-organization has been named "All [lab name] Labs" and there is only one lab under each with that lab name.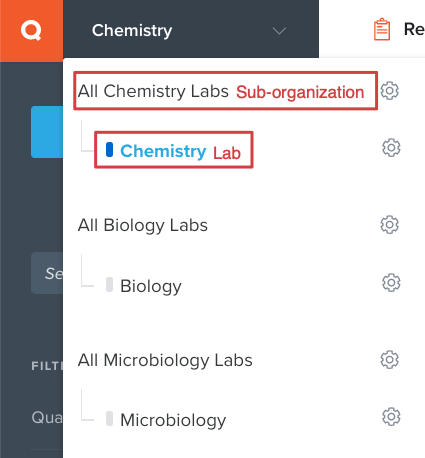 To combine your labs under one Billing Group, complete the following steps:
1. On the top left side of the toolbar, click on the Org Name or the Lab Name and then click the gear icon next to any of the lab names.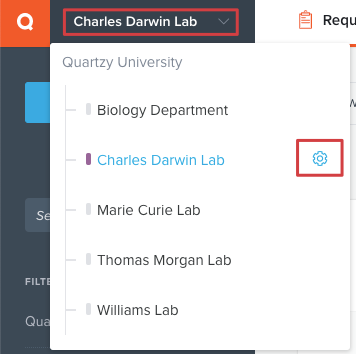 2. View the list of labs on the left sidebar.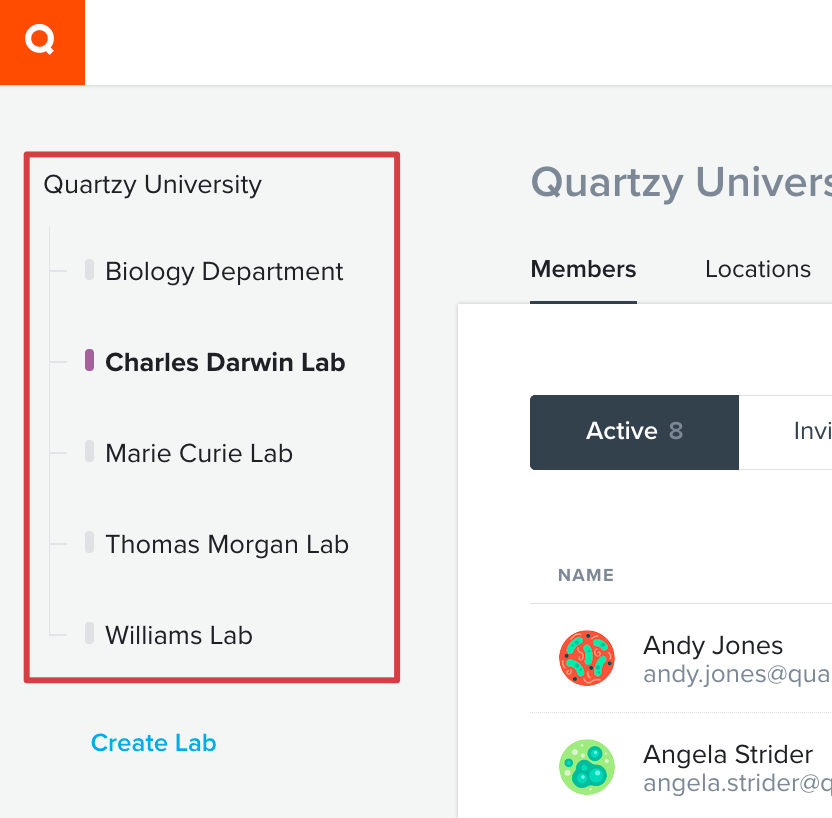 3. Go to the following link and complete the Billing Group form: https://info.quartzy.com/billing-group-form
Note: Combining labs under a Billing Group does not activate your subscription, it simply tells us how to structure your labs.
4. A Quartzy team member will reach out with any questions and provide an update when the grouping is complete.
For Lab Admins who oversee one lab
There is no need for you to complete the Billing Group form. Your Billing Group will automatically be created under a sub-organization. Follow these instructions below to activate your subscription!
Next Up: Learn how to remove members from your lab