If you are paying with credit card or a p-card, you can subscribe to Quartzy's new Academic and Non-Profit package straight from the website. You'll also be able to pay with a PO starting in March, but if you'd like to subscribe before then, send us a note at support@quartzy.com.
To pay with a credit card:
1. When you first log in, select labs will now see a banner at the top of the Quartzy page. Click Subscribe Today! to be taken to the payment modal.

2. On the payment modal, you can select total number of seats to view your subscription total. If you wish to reduce your seat count, you will need to remove users first. Your subscription billing cycle will run until June 30, 2024.
3. Hit Enter Credit Card to move to the next step.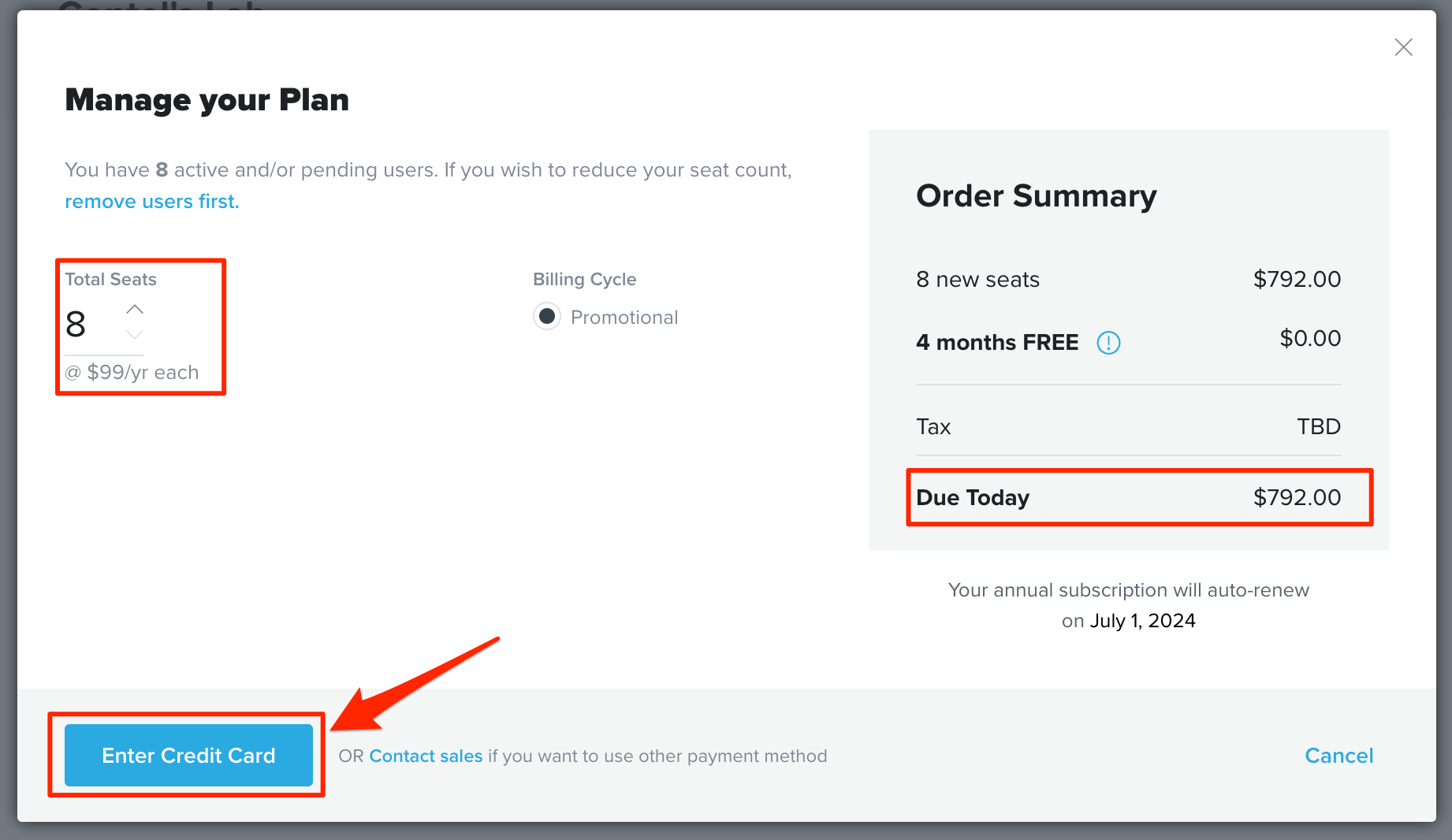 If you'd prefer to pay with a PO, please skip the next steps and email us at support@quartzy.com for payment instead.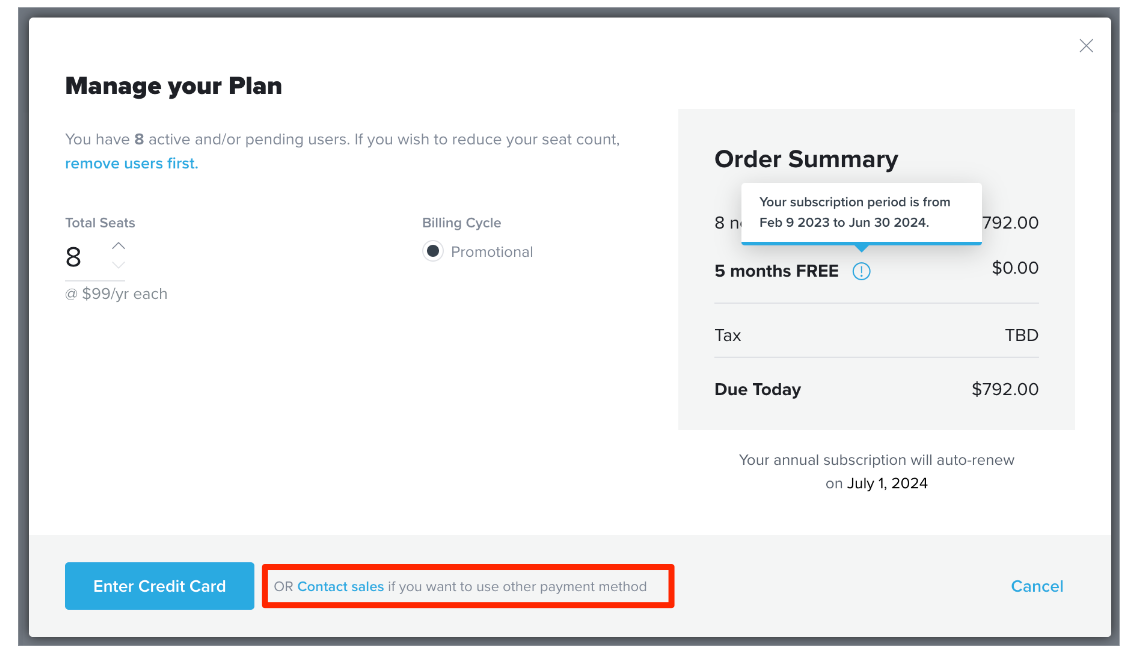 4. Enter your credit card information and hit Add Card.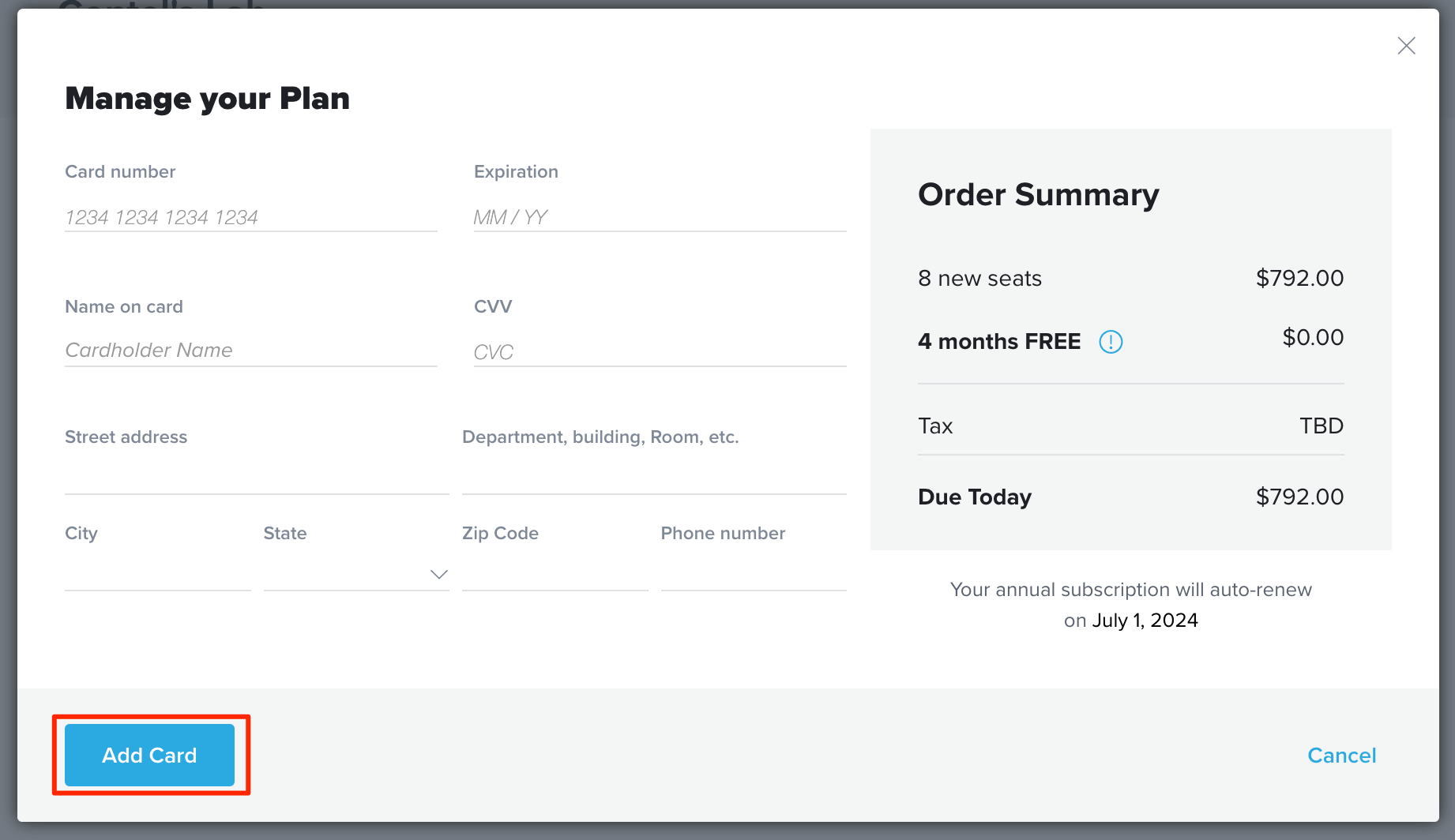 5. Once your credit card is entered, hit Checkout and we'll begin processing payment.
6. When payment is completed, you'll get a success notification and your subscription is ready to go!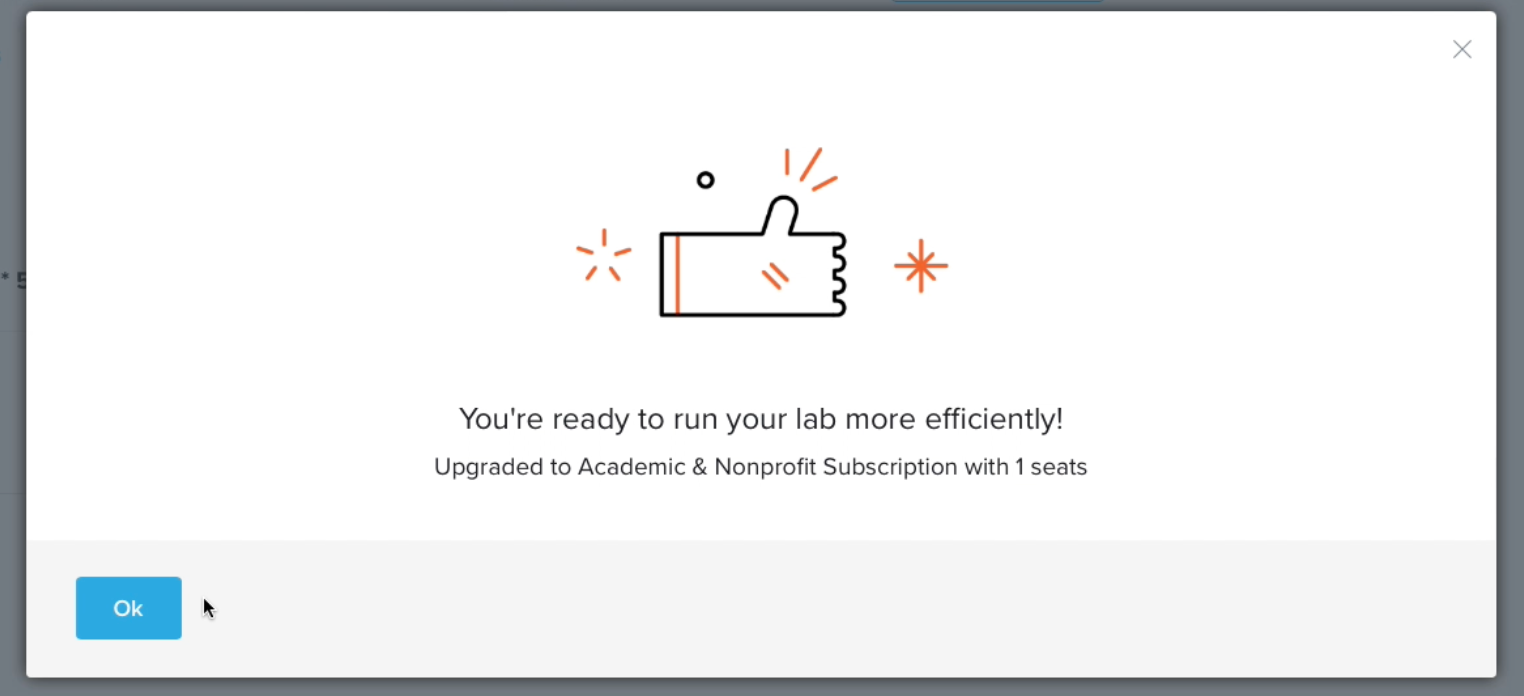 Next Up: Learn how to manage organization members