Looking for the best prices and seeing what's in stock across different vendors can be a hassle. The Quartzy Shop solves this for you! The Quartzy Shop allows you to find what you need from over 2 million different products, all at incredible prices. Once you find what you need, you can quickly buy it, and track its progress, all without leaving your Quartzy account! 
1. Go to the Shop tab on the toolbar.

2. Search by part #, CAS #, product name, or manufacturer.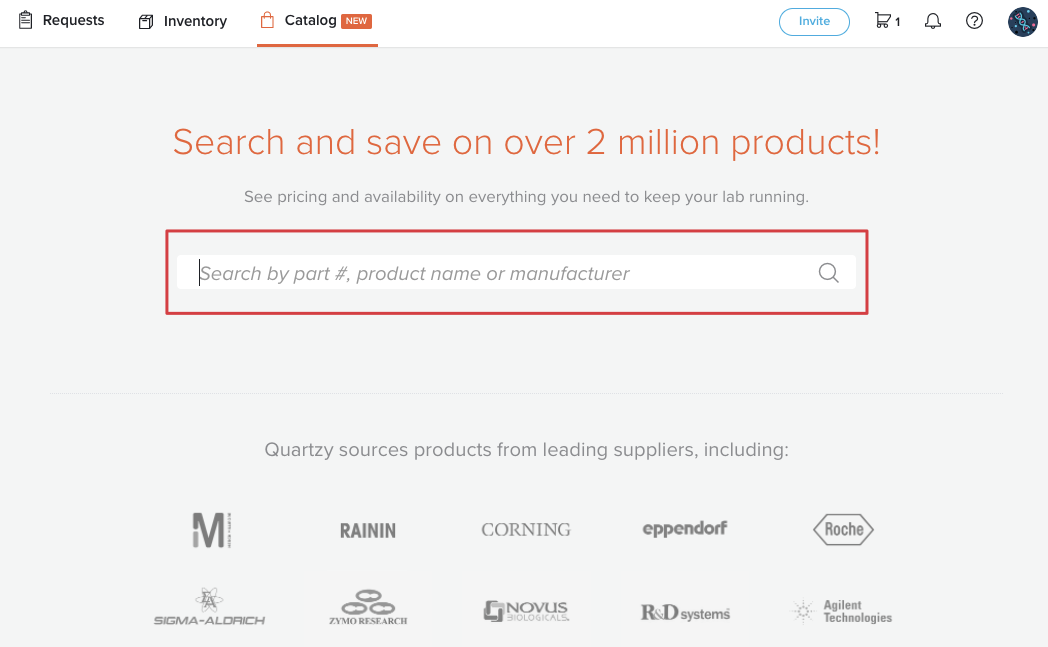 3. Click on the item name to open the product details panel and view Shipping and Availability. You can also view availability on the right side of the item row. 
Important: Check the Cart once all items are added to view combined shipping costs!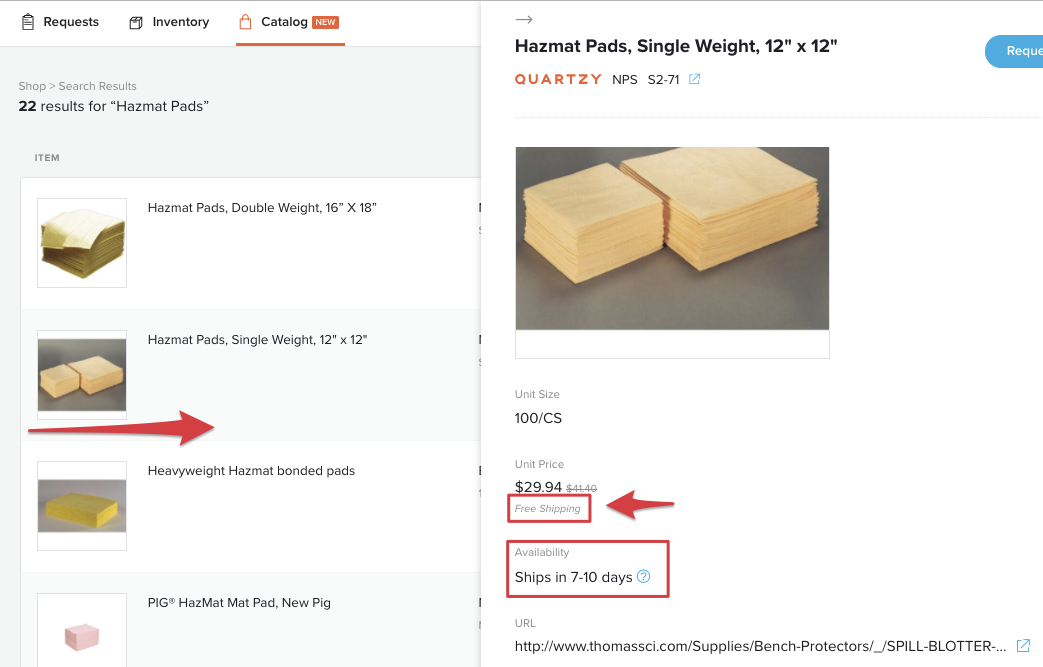 4. Request the item you want to buy and any Lab Admin can complete the purchase!

Next Up: See full instructions for how to buy items from the Quarty Shop