Grant IDs or Project Codes can be associated with individual Requests. Group Admins can add Grant IDs or other spend tracking codes to the drop-down list to easily track spending.
1. On the top left side of the toolbar, click on All Groups (or the group name) and then click Manage.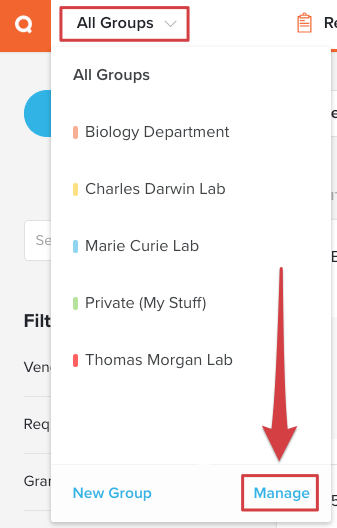 2. Select the Group on the left sidebar and choose the Group Settings tab.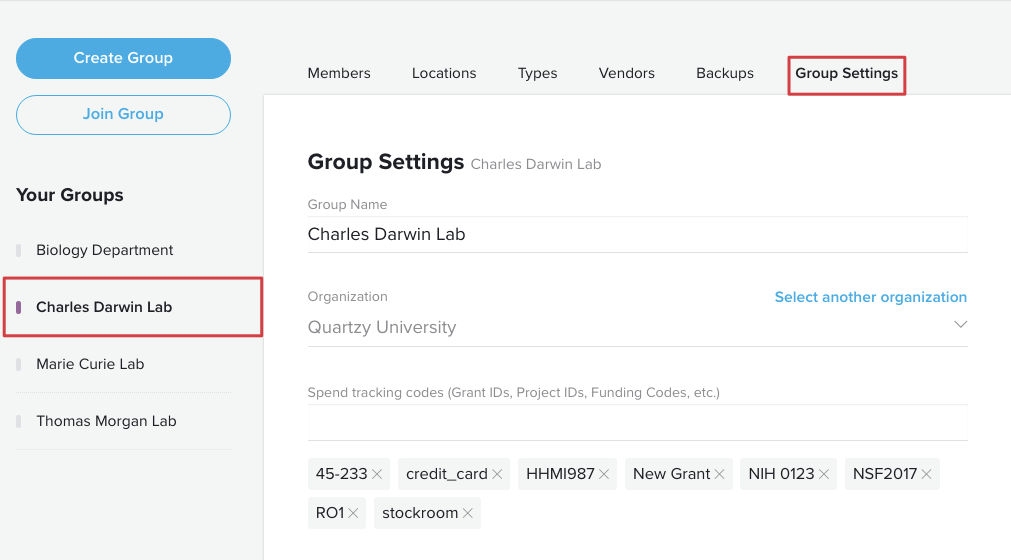 3. Enter any Grant IDs or project codes and hit the return or enter key. 
Note: You must hit ENTER to add the ID to the drop-down list.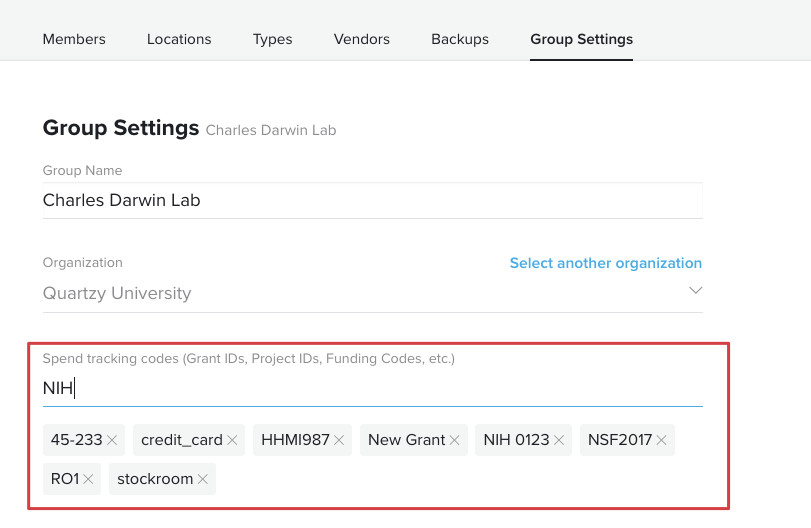 4. Click Save Changes. 

To delete a Grant ID in order to remove it from the drop-down list on the Requests page, click the 'X' next to the ID. Any items that had that Grant ID will keep it, but group members will no longer be able to choose it for new requests. 
Next Up: Learn how to track grant spending