Note: Quartzy Concierge is currently only available, as an add-on, to organizations with a Standard or Enterprise Plan. If your organization is currently on the Free plan and are interested in this program, let us know at support@quartzy.com.
Enter your Supplier Logins to enable Price Comparison and Order Placement via Quartzy Concierge.
1. Navigate to your Org Settings (only accessible to Org Admins)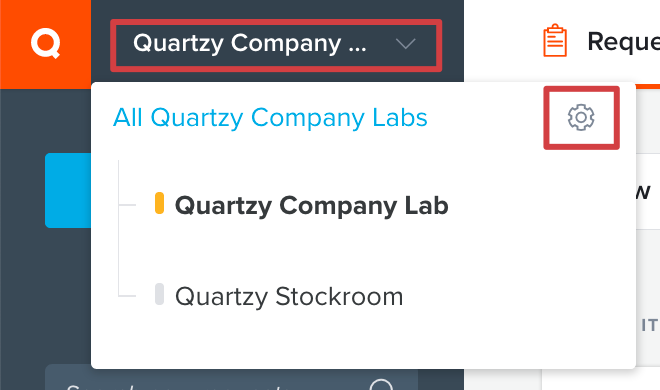 2. Click on "Supplier Logins"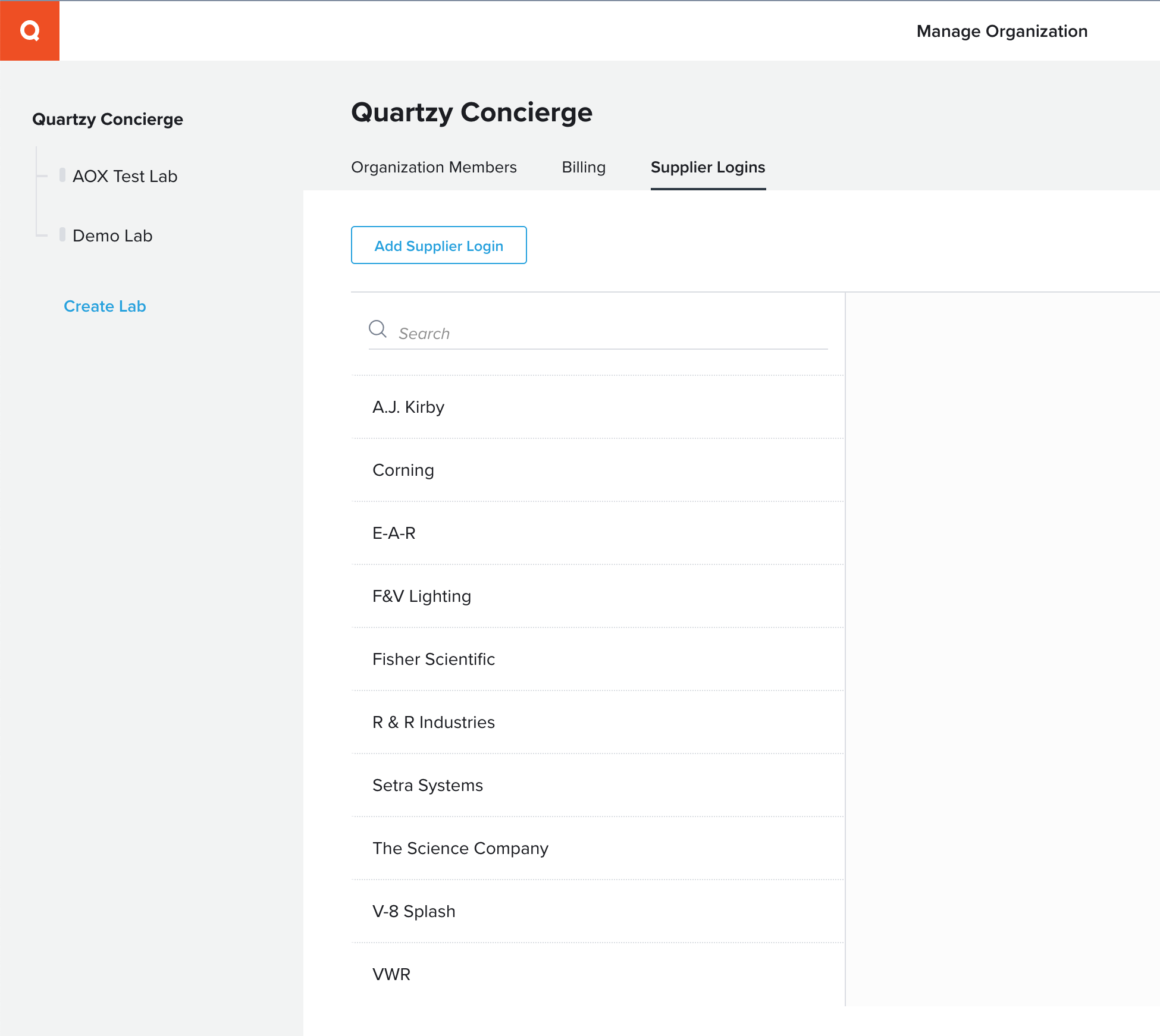 3. Click on "Add Supplier", search for the supplier name, enter your username and password, and save.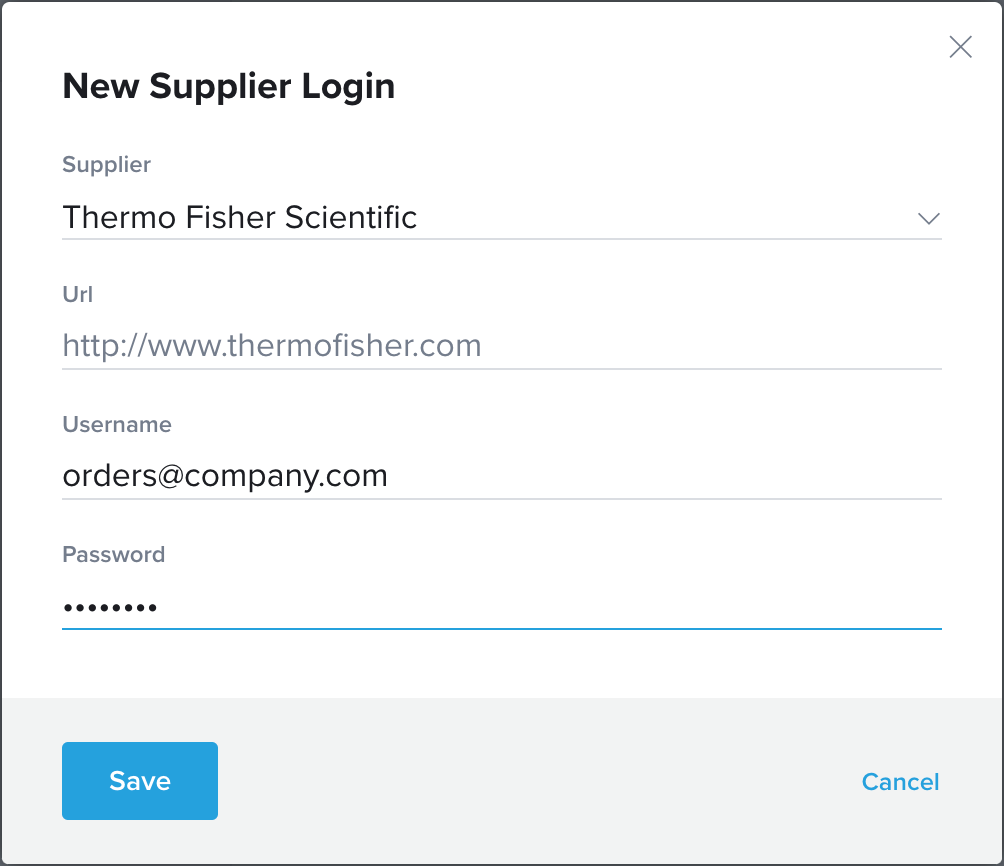 4. To edit an entry, find the supplier in the list, select it, and edit the username or password.

Next Up: Learn how to add a request